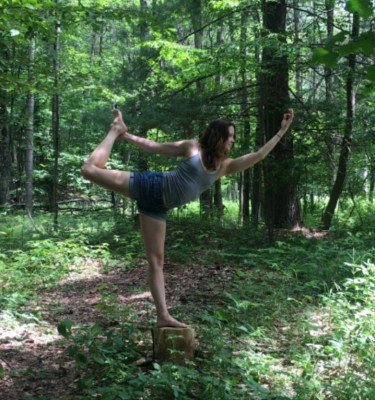 Jamie Garrison, E-RYT 200, YACEP - Founder & Partner

Yoga has always been a part of Jamie's life. She recalls as a child, being deeply connected to the world around her and as an adult it has become a way of life to maintain that connection.  Jamie began her study of asana, meditation, and yoga philosophy as a teenager. She considers herself to be a humble student of life.

In 2010, while working in the Department of Psychiatry at the University of Michigan, she completed her 200-hr yoga teacher trainingr. Deeply drawn to her personal practice, Jamie found her true calling as a yoga guide. Her goal is to guide others toward their own personal truth, enabling them to live consciously, in touch with their hearts, and finding a practice that suits them.

She is grateful for this opportunity to share her devotion to yoga and to empower her clients to be their own best teacher. She is even more thankful for yoga, which has  proven to be invaluable both physically and mentally throughout  the beautiful journey of pregnancy, labor, and as a mother to 2 beautiful boys. Jamie has immense gratitude for her loving and supportive husband, family, and friends who believe in her vision to open Yoga Shala as a venue to share the light and healing benefits of yoga.

Kevin Honke - RYT 200 - Partner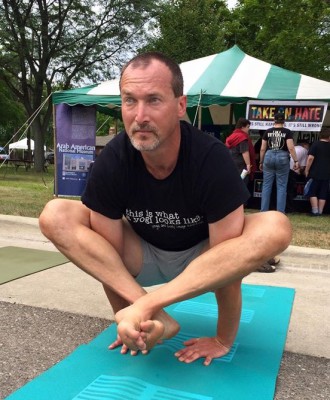 Kevin considers himself a student of nature.  He has been interested in gardening since his childhood, and he continues to grow a variety of fruit and vegetables in his garden. Exploring local woodlands as an amateur mycologist he adds tasty wild mushrooms to his enjoyment of cooking. An avid bicyclist, his car gets to rest for much of the year.

And yoga?  After finishing his career as an engineer he found yoga, or was it yoga that found him.  Kevin started his yoga practice in 2010 with a weekly class and has gradually increased the frequency and his interest in more forms of practice over the years. He enjoys an energetic ashtanga, a soulful vinyasa, the release of yin and the
restfulness of yoga nidra.

A regular at the Yoga Shala since 2013, Kevin has expanded the scope of his yoga practice to include teaching. He truly believes that a place can be found for yoga in anyone's life, and they will be happier for it.

"For me: I find that yoga has become an integral part of the balance in my life. I am aware of my breathing when biking and walk with mindfulness through the woods. I feel more connected to the world. I smile more often. I feel alive."